Dried Flower
Purchase CBD Dried Flower In Canada
If you want to try cured and dry marijuana, buy CBD dried flower in Canada. For best results, cut off the top 12 to 16 inches of the plant to dry it.
By doing this, you remove the actual flower and unwanted leaves. Hang the branches from a wire after this.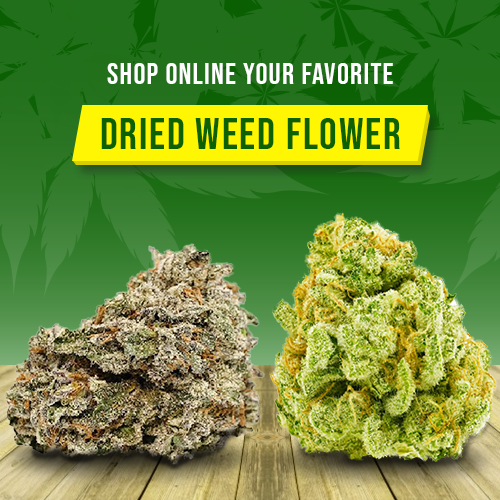 Show Filters
Showing 1–16 of 160 results
Marijuana plants are hung upside down after they are picked so that all the tetrahydrocannabinol (THC) can flow into the buds.
CBD dried flower should be placed in a dark room after being harvested with the temperature being maintained between 60 and 70 degrees Fahrenheit.
The humidity should be kept in the 45% to 55% range by using a small fan to ensure gentle air circulation. This helps protect the cannabis plant from developing mold.
Whether you purchase CBD dried flower or sticky buds, both are of the same quality. Some say that sticky cannabis buds are better since the dry ones are old or cheap versions of high-quality sticky buds, but this is not true.
Dry buds have just been cured longer than the sticky ones or have lower trichome counts. Trichomes are the small hairs that make the buds sticky.