King Palm
Buy King Palm Leaf Rolls In Canada
Purchase King Palm pre rolls and enjoy the slowest and smoothest burning smoke in the world. At BudsAndBeyond, you get King Palm pre rolls that are free of additives, preservatives, tobacco, flavors, and glue.
Made using Real Cordia Leaf, you get a much better quality and cleaner experience compared to paper-wrapped cannabis when you buy King Palm leaf rolls in Canada.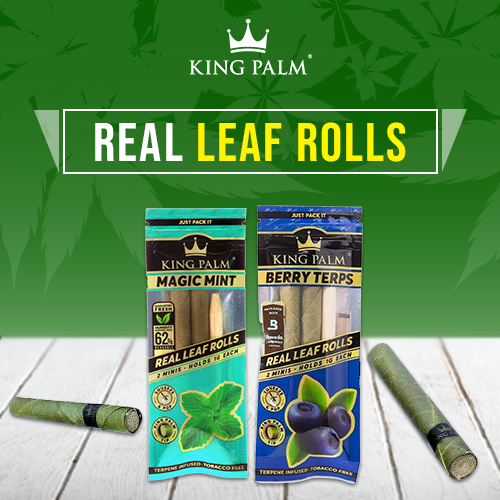 We apologize, but the products in this category are currently unavailable! Please check back soon.
While you wait, feel free to browse our other products.
Browse Now