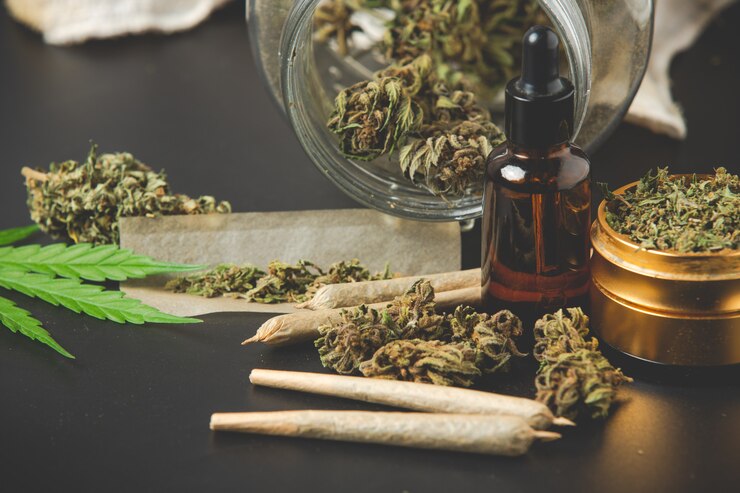 Robert Malave
October 30, 2023
Strains That Make You Laugh the Most
Cannabis has various effects on us, and one of the most noticeable effects is mood change and laughter. Everyone reacts differently depending on the strain of cannabis, but some are particularly well-known for inducing laughter that may range from giggling to uncontrollable, hysterical cackling.
Cannabis users are interested in knowing which strains make you laugh the most. After all, laughter is the best medicine and makes us feel good. So, when you are with friends, why not indulge in some laughter-inducing cannabis?
Let's look at some cannabis strains that are bound to tickle your funny bone to the core!
Laughing buddha
The Laughing Buddha strain will get you laughing quickly. It's an award-winning Sativa strain. You will feel physically uplifted, accompanied by a feeling of bliss and relaxation. Eventually, you will find yourself laughing away your worries with this strain.
Gelato
Here's a cannabis strain where fused flavors come together in an enticing dessert-like effect. The Gelato strain gives you a hint of mint, a touch of cream, and fruity overtones. It can lift your mood during the day and put you in the laughing mode.
Jack Herer
Savor the flavor of this strain, named after the renowned cannabis activist and author Jack Herer. It is a sativa-dominant strain featuring the classic pepper, pine, and earthy aroma of cannabis. It will uplift and energize you, boosting your creativity and giving you mental clarity while making you see the lighter side of things.
Durban poison
This diabolic-sounding cannabis name isn't as scary as it seems. You'll feel inspired by the Durban Poison strain, which will surely make you laugh. Your mood will lift, and you will suddenly feel that the world is a better place after all!
Honeydew
Honeydew is well-known for its melon-like flavor, but this 70/30 sativa-dominant strain does more than just uplift your mood. It enhances your social awareness and transforms you into a ready-to-mingle person with loads of laughter along the way. It serves as a real daytime pick-me-up.
Green Crack
This Sativa-dominant strain is strong enough to give you an instant mood upliftment. It will also make you see the brighter side of things and soon find yourself laughing.
Cannabis Flower Strains
In the cannabis flower strain category, you will find sativa and indica strains. You could try the Gorilla Glue or Jack Frost under sativa. For indica, you have Extreme Cream, Corleone Kush, and Bubba Kush, which effectively induce laughter. You can also acquire some hybrid strains and CBD, for example, Treasure Island.
Conclusion
Now that you have seen a few different strains of cannabis that are most likely to make you laugh, you can have a good time on your own or with your friends. There are countless other strains that you could experiment with, but you can get started with the buds mentioned above.
back to blog