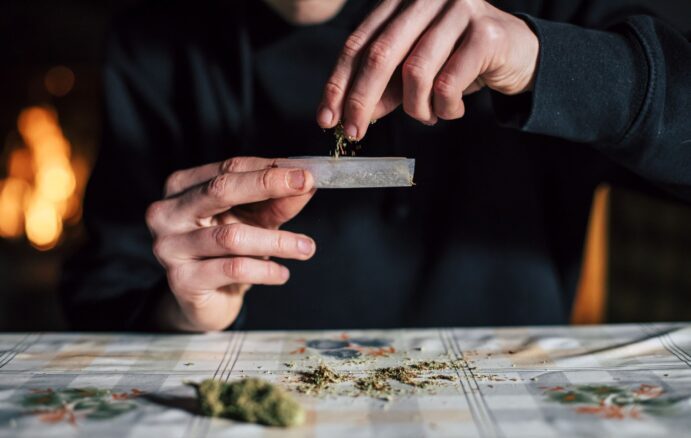 Robert Malave
February 22, 2023
How To Roll Perfect Joint? Step-By-Step Guide
The joint indeed is a perfect way to enjoy the captivating aroma, amazing taste and desired high from the cannabis flower. But the experience is going to be as good as you have expected only when you need how to roll the perfect joints. Are you apprehensive about the whole process of rolling a perfect joint? Rest assured. Here is your step-by-step guide to explain to you precisely what steps you need to take for rolling the perfect joint.
Steps to follow for rolling the perfect joint for better smoke
Gather necessary materials
Get your favorite cannabis strain, rolling papers, filter or crutch, grinder, a pen or similar object to pack the joint, rolling tray, trimmed or dry cannabis buds stored in a glass jar.
Break flower
This step requires a person to break down his bud into an appropriate size. You can use grinder; your flower should be free of stems so that the final product burns evenly. To achieve this, you can drop a bud into grinder and twist until it is possible to twist with not much resistance. You can also use your hands. However, the option of grinder will prevent your finger from sticking on the paper.
Create filter
A filter will be a mouthpiece for your joint. Well, this is a necessary part. It helps to prevent flower bits from slipping out and in one's mouth while smoking. Besides, a crutch will help you to maintain appropriate shape of a joint, prevent burning of lips, and even promote airflow through the joint.
Roll joint
Now, you need to roll up your joint. For this, you can begin with holding paper having the ground weed and rolling the same in a gentle manner. Make sure you move your fingers from left to right so that you spread your weed evenly. After you have inserted your crutch into the paper's one end, you can roll the paper back and forth. Remember, the edge of paper should overlap the crutch.
Pack joint
Now, you can go on to use a pen or similar object to pack the end of your joint. The purpose of doing so is to press down the weed through the open end. This will help you to maintain an even burn. Now, seal the open end and enjoy.
back to blog